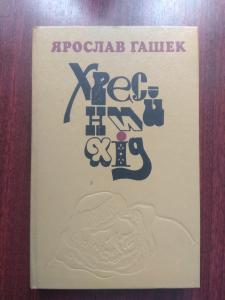 Ярослав Гашек Хресний хід Київ: Політичної літератури України. 1983 222s., binding type: hardcover.
Category: Book, journal, almanac
Rubric: Satire and humor;
Place of origin of goods: СССР
Language: Ukrainian
Status: хорошее
Description of seller: У книзі зібрано багато яскравих сатиричних творів, у яких автор таврує релігійні забобони, марновірство, нищівно висміює святенницьку релігійну мораль, жадібність, користолюбство духовенства.
(Seller: Olenka)
Price 25,00 грн.
ORDER FORM
Marked with * is required