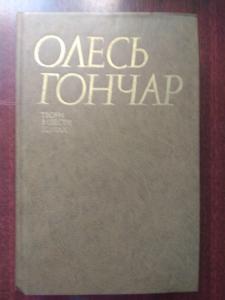 Олесь Гончар Перекоп. Микита Братусь. Щоб світився вогник. Київ: Дніпро. 1978 520s., binding type: hardcover.
Category: Book, journal, almanac
Rubric: Individual volumes of multivolume editions; Ukrainian prose of XX-XXI centuries.;
Place of origin of goods: СССР
Language: Ukrainian
Status: хорошее
Description of seller: Третій том з творів Олеся Гончара в шести томах.
(Seller: Olenka)
Price 30,00 грн.
ORDER FORM
Marked with * is required